A journey to success is not an easy road. ERS
Elk Grove
was opened by building relationships and with dedication. Our journey has just begun. Now, we open our doors to help educate the community on how to secure the future for their families. Including, securing financing to own their first home, and also assisting with finding their family the right insurance policy to ensure they remain protected from the debt of home ownership. ERS
Elk Grove
is not just an old-fashioned real estate office. We are the future; a total living concept, or TLC approach where our Clients can truly directly access ALL services related to home ownership & finance. We desire to rebuild communities by helping families create real legacy for their loved ones.
We welcome you to stop by and say "hello" and grab a cup of coffee. I am a true believer in the old-fashion handshake. You will only trust us to help you and your family. If we can meet face to face. Computers are great but relating to you in person is far better.
#Your Realtor Sylviana Montano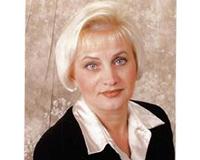 As a proud member of the Berkshire Hathaway HomeServices Elite Real Estate team, I represent one of the world's most respected brands. That means you can be assured of receiving exceptional service,....