Another Major League Sport Is Coming To Sacramento
SACRAMENTO, Calif. —
Sacramento will be the next Major League Soccer expansion team, sources told KCRA 3 on Tuesday.
The Sacramento Republic FC released the following statement Tuesday on Facebook:
Advertisement
"We share the great excitement and anticipation in our community about Sacramento's bid to join Major League Soccer. We will continue to respect the MLS expansion process and remain confident about the future of our club and our city. We look forward to sharing more information in the days ahead."

Events are planned for the formal announcement starting Monday morning for media interviews, sources said.
Sacramento Republic FC ownership and Mayor Darrell Steinberg said they will make a "major soccer announcement" Monday at 11:30 a.m.
A public event will begin around 4 p.m. on Capital Mall between 4th and 6th streets.
Sacramento city leaders approved plans in April for an MLS $252 million stadium to be built in the railyards and other development plans for the area.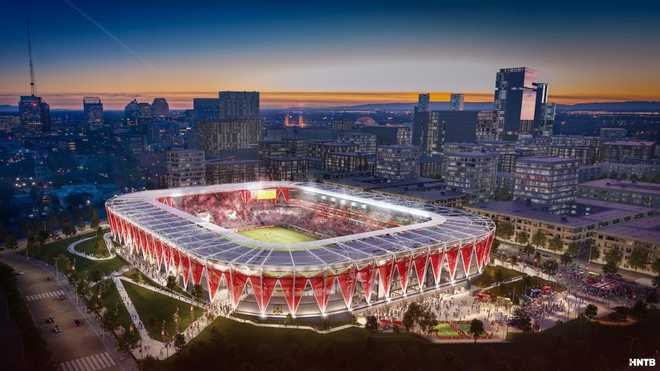 Sacramento Republic FC
The stadium would be privately funded by the Sacramento Republic FC and Ron Burkle. No taxpayer dollars will be used to build the stadium. Burkle also plans to develop the 17 acres near the stadium into a shopping district. The term sheet with the city also includes $33 million in tax refunds, waived fees and administrative costs for the stadium.

In mid-April, the MLS Board of Governors approved plans to expand the league to 30 teams. MLS already has 27 clubs, and St. Louis was given one of the three spots available in late-August.
Sacramento will be the 29th team in the league.
No timetable is in place, at this time, for the 30th team.