Apple Is Expanding Which May Lead To Several New Jobs
Apple expanding Elk Grove campus in Sacramento, city says "several thousand" new jobs expected

Staff Writer Sacramento Business Journal writes:

Construction work quietly underway at Apple's campus in Elk Grove is for a major expansion that could mean several thousand new jobs, city officials say.
The company is converting a 134,000-square-foot warehouse into a logistics operation. That move, along with addition of 1,450 parking spaces beginning last summer, points to many more employees, said Darrell Doan, the city's economic development director.
Apple, which has pulled a series of building permits recently, is investing at least $13 million in the Elk Grove campus. Work includes adding medical and dental facilities, a massage room, exercise room and yoga studio. These amenities are the kind that technology companies tend to include in Silicon Valley campuses as a way to recruit and retain employees.

City officials say the company also is working with the city's transportation department to evaluate bus service for Apple employees and subcontractors at the site through several shifts.
"As indicated from the work, Apple is undertaking a major expansion in Elk Grove," Doan said.
Apple (NASDAQ: AAPL) declined to comment on the project. The company has had operations in Elk Grove since 1992. Over that time, its workforce has grown and shrank many times, falling to about 1,200 employees by 2009.

Over the past six years at least, the company steadily has been growing its operations in Elk Grove, with the company confirming in 2014 an employee count of about 2,500.
The Elk Grove site handles warehousing and distribution as well as a customer-support call center. Some reports have said Elk Grove delivers iPhone repair and logistics.

The site also has the electrical capacity to support a major data center, so it could be a co-location center for iTunes. The Elk Grove plant has its own electrical substation from the Sacramento Municipal Utility District.
Although Apple leases many of its buildings around the world, it owns its buildings in Elk Grove. It also owns an additional 20 acres on Laguna Boulevard near Interstate 5.

#ElkGrove #Realesatenews #YourRealtorSylviana #Apple #majorexpansion #constction #jobs #employment #ERSElkGrove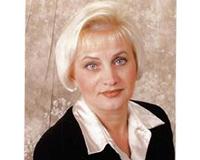 As a proud member of the Berkshire Hathaway HomeServices Elite Real Estate team, I represent one of the world's most respected brands. That means you can be assured of receiving exceptional service,....