Board Overseeing Elk Grove El Dorado Connector Taps New Leaders
BY BRAD BRANAN
BBRANAN@SACBEE.COM
12/23/2014 4:45 PM
12/23/2014 4:58 PM
Elk Grove's vice mayor and a Folsom City Council member have been named the top two officers of the Capitol Connector Joint Powers Authority board.
Pat Hume of Elk Grove was elected board chair and Jeff Starsky of Folsom was picked vice chair at the board's December meeting. The board is responsible for a planned 35-mile highway between Interstate 5 in Elk Grove and Highway 50 east of El Dorado Hills.
"The Connector is a critical piece of this region's future transportation network that will create thousands of jobs and provide huge economic-development benefits. I expect over the next year to see significant progress in moving the project closer to construction," Hume said in a news release today.
The JPA expects to start the first phase of the $456 million project in three years. It is expected to take 20 to 30 years to complete.
Voters approved initial funding for the project through Measure A in 2004.
Hume has served on the board since 2007 and Starsky since 2009.
Read more here: http://www.sacbee.com/news/local/article4895217.html
#ElkGrove #El Dorado #News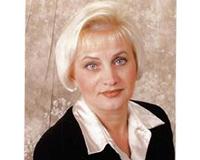 As a proud member of the Berkshire Hathaway HomeServices Elite Real Estate team, I represent one of the world's most respected brands. That means you can be assured of receiving exceptional service,....