California Easter Festivals Egg Hunts In Your City
California Easter Egg Hunts
Welcome to our list of California Easter Egg Hunts, Eggstravaganza Egg Hunts, and Bunny visits. Egg Hunts are celebrated throughout California annually and are usually sponsored by Parks and Recreation departments of cities and municipalities, community volunteer groups, and churches.
Easter is a holiday that celebrates Spring with events that include mythical bunnies hiding eggs in the grass. In California the spring ritual of the egg hunt takes on many forms. Sometimes the kids have to look in the snow. In some cities in California the kids dive into a swimming pool for an egg hunt. And at the beach, they might have to look in the sand. But most California Egg Hunts happen on beautiful, green grass lawns. The smaller towns still have eggs filled with prizes. Big cities sometimes just dump candy on the grass and call it an egg hunt, though it is really just an event to run and pick up candy.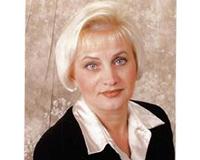 As a proud member of the Berkshire Hathaway HomeServices Elite Real Estate team, I represent one of the world's most respected brands. That means you can be assured of receiving exceptional service,....