As you are writing your check to send to your landlord, you start thinking "Should I buy a home now? Can I afford to buy a home??? Where should I start? Who do I talk to?!?". If you are tired of paying the landlord for the use of his property and want to own your own, here are some helpful tips to start your journey in home ownership.
1. Save. Start putting money aside. You will need to have some money for certain things during the purchase process. You will need to have an EMD (Earnest Money Deposit) once you want to make an offer on a home. You will also need to have down payment toward your purchase. There are programs in California that can help you if you unable to have some money for a down payment. There are criteria to qualify for it though. Your Mortgage Loan Officer (MLO) can help you with that. You will need money for closing cost. Sometimes the cost can be split between the buyer and seller, or seller pays all or none but that will be something to discuss with your agent. Escrow. For insurance and taxes.

2. Credit score. Know your credit score. The higher it is, the more appealing you will look to the lenders. If you know your credit score is low, make improvements on it. Pay off as many credit cards that have balances on them. Pay off loans if possible (car, student loans, etc). The higher your credit score, the lower the interest will be. Do not make BIG purchases. Do not close credit cards (your credit will get a hit). Stay off the credit. You need to show you are financially responsible and can pay off debt.
3. Affordability. You can go online and search for mortgage calculators. Those are not 100% accurate but can help you get an idea of how much home can you afford in the area you live in or want to live in. Get a trusted MLO and get pre-approved once you are ready to go look at homes.
4. Prioritize. What is the most important thing in a home for you? Is it the neighborhood, the size of the home, the amenities it has, etc? Finding the perfect first home may be difficult and you will see so many different types of homes and locations they are from. Make a list and put the most important ones on top. Anything else that can be checked off in the "wish list" will be just extra icing on the cupcake.
5. Realtor. Get one you trust. Don't have one? Ask around. Ask your friends and family who they use and how happy were they with their experience. Don't just pick one out of the blue. Contact some and get a feel for them. Will they work hard for you? How easy can they be reached? Do your due diligence when choosing a Realtor.
6. Choose a home. Once you find the home that fits your needs, make sure you are ready to place an offer. If you wait too long to make a decision, someone else won't have any trouble and may get their offer accepted. If you know your area is low on inventory, it could be the homes get sold pretty quickly. Do not take too long to decide or you will lose out on many homes.
7. Make an offer. Once you know which one you like, talk to your agent and make an offer. The agent will tell you if it the home is priced correctly or not. Do not low-ball. That may annoy the seller of the house and they can just reject your offer without a counteroffer. Be fair if the price is right. If the house has been on the market for weeks/months, the seller may finally understand the price is too high. Offer something that is closer to what the home should be priced. Again, speak with your agent. They will help you.
8. Inspection. Once you make an offer, have an inspection of the home. Better to know if there are any problems with the home. If there is, you may either walk away or ask for a lowest price or have the seller fix the problem or problems.
9. Close. If all goes well, offer accepted, inspection went well and closing happened, move in! Welcome home!
I hope these tips will help first time home buyers not to be afraid of purchasing a home. If you have a good Realtor and MLO, they will guide you through out the buying process.
Happy House Hunting!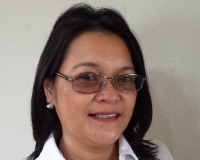 As a proud member of the Berkshire Hathaway HomeServices Elite Real Estate team, I represent one of the world's most respected brands. That means you can be assured of receiving exceptional service,....