Home Owners May Make Better Drivers
Daily Real Estate News | Monday, January 05, 2015
Does owning a home mean you're a better driver? A new study by Insurance.com found home owners file fewer auto-insurance claims than renters, on average. The auto-insurance comparison site analyzed claim data from more than 700,000 drivers who were home owners or renters between Jan. 1, 2012, and July 14, 2014.
Those who are most likely to file an auto claim are drivers between ages 18 and 24 who live with their parents, according to the analysis. About 24 percent of drivers in this segment have filed a claim in the past three years compared to 19.7 percent of renters ages 18 to 24 and 17.6 percent of home owners in that same age bracket. Similar differences were found with older drivers among those who co-habitate, rent, and own. In a state comparison, Nebraska had the largest disparity between owners and renters, with 15.2 percent of owners filing claims compared to 22.6 percent of renters.
Learn how car makers are hoping autonomous driving might help curb accidents in our 2015 auto product guide.
As such, many insurance companies are taking home ownership into account when calculating a customer's premiums, Des Toups, managing editor of Insurance.com, told The Wall Street Journal.
But why do home owners tend to file less auto claims? Toups says they can only speculate since the numbers don't provide an explanation. "It's probably a function of stability," he notes. But "we can't look at this data and claim that to be true."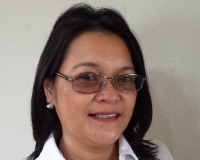 As a proud member of the Berkshire Hathaway HomeServices Elite Real Estate team, I represent one of the world's most respected brands. That means you can be assured of receiving exceptional service,....