Business Owners - Is your premises Lease your largest monthly expense item? If you have staff, then perhaps your Lease is running a close 2nd to payroll? If I told you I could not only eliminate your Lease payment, but also totally eliminate ALL expense related to your business location or occupancy... you would be interested, yes?


Well, I share this model with Business Owners like you everyday! How much $$ would that save your Business monthly..... $3k, $5k, $15k? What would you do with that newly freed up capital? Leverage more personnel, perhaps expand your marketing efforts.... increase market share, perhaps double your production?
Take this property for example, you could own it, and occupy it and have no property expense!

"The property is an exquisite 19,000 square foot office building located in Elk Grove. Ownership has recently invested in an extensive amount of improvements including executive style offices, elaborate entry ways, upgraded restroom facilities and enhanced attention to details.
Located minutes from downtown Sacramento and approximately 25 minutes from Sacramento International Airport, the property is strategically located between Elk Grove Blvd. and Laguna Blvd., close to Interstate 5."
The point is, I can show Business Owners a better way! If you're ready to work smarter, or even if you're just curious... contact me now, allow me to be your trusted Commercial Finance Advisor.




#BusinessOwners #Commercial #Financing #Lending #CommercialLenders #Owning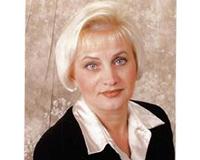 As a proud member of the Berkshire Hathaway HomeServices Elite Real Estate team, I represent one of the world's most respected brands. That means you can be assured of receiving exceptional service,....