For whatever reason, Millennials are able to purchase homes but think they cannot. Don't guess if you can or can't purchase a home. Talk to a good loan officer. They will be able to help you navigate the waters in the financial area. After speaking to one, call a good Realtor to help you find that home. Start building a legacy for yourself and not one for your landlord.
Click on the here to read the article.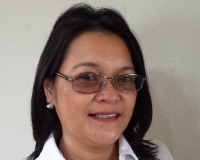 As a proud member of the Berkshire Hathaway HomeServices Elite Real Estate team, I represent one of the world's most respected brands. That means you can be assured of receiving exceptional service,....