I was reading an article from Realtor.org and one caught my eye. I work with a loan officer and know rates have been very low for the past few months. If you are thinking of purchasing a home or refinancing your mortgage loan, this is a great time to do so. If you are paying over 4% interest on your loan, contact your loan officer. If you do not know a good one in the Sacramento County, contact me and I can direct you to ones that know the best lenders or programs for first time buyers.

Here's a copy of the article.
Mortgage Rates Dip to 10-Week Low
DAILY REAL ESTATE NEWS | FRIDAY, SEPTEMBER 30, 2016
Borrowing costs moved lower for home buyers and refinancers this week. The 30-year fixed-rate mortgage dropped to its lowest average in nearly three months.
"Investors flocked to the safety of government bonds causing the 10-year Treasury yield to continue its descent following the FOMC's decision to leave rates unchanged," says Sean Becketti, Freddie Mac's chief economist. "The 30-year fixed-rate mortgage responded by dropping 6 basis points before landing at 3.42 percent -- a ten-week low. The course of the economy is uncertain, yet consumers continue to be a bright spot. The September consumer confidence index is up 3 percent to 104.1, exceeding forecasts and reaching a new cycle high."
Freddie Mac reports the following national averages with mortgage rates for the week ending Sept. 29:
30-year fixed-rate mortgages: averaged 3.42 percent, with an average 0.5 point, falling from last week's 3.48 percent average. Last year at this time, 30-year rates averaged 3.85 percent.

15-year fixed-rate mortgages: average 2.72 percent, with an average 0.5, falling from last week's 2.76 percent average. A year ago, 15-year rates averaged 3.07 percent.

5-year hybrid adjustable-rate mortgages: averaged 2.81 percent, with an average 0.4 point, rising from last week's 2.80 percent average. A year ago, 5-year ARMs averaged 2.91 percent.
Source: Freddie Mac
I hope this helped you to decide whether now is a good time to either purchase a home or refinance. As usual, if you need help finding your perfect home or have any questions, please do not hesitate to contact me.
A bientot!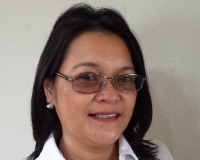 As a proud member of the Berkshire Hathaway HomeServices Elite Real Estate team, I represent one of the world's most respected brands. That means you can be assured of receiving exceptional service,....