The average rate for a 30-year fixed-rate loan now stands at 3.8%, a rate not seen since May 2013, according to Freddie Mac.

he average 15-year fixed loan, which is popular among those looking to refinance, fell to 3.1%. That rate is about where the 15-year stood in October.
Rates have been falling in tandem with 10-year Treasury yields, which have also fallen to their lowest level since May 2013, noted Frank Nothaft the chief economist at Freddie Mac.
Plunging oil prices, due to a slowdown in Russia and other global economies, have been sending investors into safe havens like U.S. Treasuries, said Keith Gumbinger, vice president of mortgage information firm, HSH.com.
Related: The 3% down payment mortgage makes a comeback
"This is again driving down yields and pulling mortgage rates right along with them," he said.
http://money.cnn.com/2014/12/18/real_estate/mortgage-rates/index.html
Another factor weighing on rates: few people are seeking loans, said Gumbinger.
Despite the bargain rates, the Mortgage Bankers Association reported a 3.3% decline in the number of people applying for mortgages last week.
Related: 10 hottest housing markets for 2015
If buyers and existing homeowners seeking to refinance do strike while rates are this low, they can save a lot of money. This week's 0.13 percentage point drop alone results in a $15 a month savings on a $200,000 mortgage balance, or $180 a year.
For the full story: http://money.cnn.com/2014/12/18/real_estate/mortgage-rates/index.html
That's not such a bad Christmas bonus.
#Mortgage, #RealEstate, #Oil, #Gas, #Homes, #Market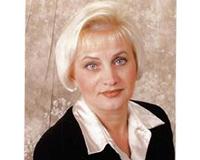 As a proud member of the Berkshire Hathaway HomeServices Elite Real Estate team, I represent one of the world's most respected brands. That means you can be assured of receiving exceptional service,....