Protecting Your Home and Equity
Here are some steps you can take to protect your home and the equity you've built up in it when you are looking for a loan.
Shop Around.
Costs can vary greatly. Contact several creditors, including banks, savings and loans, credit unions, and mortgage companies. Ask each creditor about the best loan you would qualify for. Compare:
The annual percentage rate (APR). The APR is the single most important thing to compare when you shop for a loan. It takes into account not only the interest rate(s), but also points (each point is a fee equal to one percent of the loan amount), mortgage broker fees, and certain other credit charges you have to pay the creditor, expressed as a yearly rate. Generally, the lower the APR, the lower the cost of your loan. Ask if the APR is fixed or adjustable — that is, will it change? If so, how often and how much?

Points and fees. Ask about points and other fees that you'll be charged. These charges may not be refundable if you refinance or pay off the loan early. And if you refinance, you may pay more points. Points usually are paid in cash at closing, but may be financed. If you finance the points, you'll have to pay additional interest, which increases the total cost of your loan.

The term of the loan. How many years will you make payments on the loan? If you're getting a home equity loan that consolidates credit card debt and other shorter term loans, you may have to make payments on those other debts for a longer time.

The monthly payment. What's the amount? Will it stay the same or change? Ask if your monthly payment will include escrows for taxes and insurance. If not, you will have to pay for those items separately.

Balloon payments. This is a large payment usually due at the end of the loan term, often after a series of lower monthly payments. When the balloon payment is due, you must come up with the money. If you can't, you may need another loan, which means new closing costs, points, and fees.

Prepayment penalties. These are extra fees that may be due if you pay off the loan early by refinancing or selling your home. These fees may force you to keep a high rate loan by making it too expensive to get out of the loan. If your loan includes a prepayment penalty, find out what you would have to pay. Ask the creditor if you can get a loan without a prepayment penalty, and what that loan would cost. Then decide what's right for you.

Whether the interest rate for the loan will increase if you default. An increased interest rate provision says that if you miss a payment or pay late, you may have to pay a higher interest rate for the rest of the loan term. Try to negotiate this provision out of your loan agreement.

Whether the loan includes charges for any type of voluntary credit insurance, like credit life, disability, or unemployment insurance. Will the insurance premiums be financed as part of the loan? If so, you'll pay additional interest and points, further increasing the total cost of the loan. How much lower would your monthly loan payment be without the credit insurance? Will the insurance cover the length of your loan and the full loan amount? Before you decide to buy voluntary credit insurance from a creditor, think about whether you really need the insurance and comparison shop with other insurance providers for their rates.
Generally, the creditor or mortgage broker will give you a written Good Faith Estimate that lists charges and fees you must pay at closing, and the creditor will give you a Truth in Lending Disclosure that lists the monthly payment, the APR, and other loan terms. If you don't get these d, ask for them. That makes it easier to compare terms from different creditors.
For the complete story click this link: http://www.consumer.ftc.gov/articles/0245-using-your-home-collateral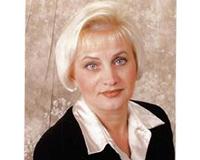 As a proud member of the Berkshire Hathaway HomeServices Elite Real Estate team, I represent one of the world's most respected brands. That means you can be assured of receiving exceptional service,....