Real estate in Sacramento County is doing well. Home values are going up and when priced correctly, are selling quickly.
Which area in Sacramento are doing very well? Elk Grove appears in the top ten on the real estate market twice. Zip code 95758 is ranked #1 in the Metro and in the county. Zip code 95624 ranked #10 in the Metro and #8 in the county.
If you are thinking of selling and is curious as to how your area is doing in real estate, click here to see where your zip code ranks.
Your area not in the top ten? Doesn't mean it won't sell quickly. Pricing it correctly, good marketing for your home and some leg work will sell your home. Your agent will study the market in your area, advise on how she/he will market your home (decluttering, staging, photos, open houses, MLS, social media, etc) and price the home where it can sell quickly or hopefully get multiple bids.
A good agent will tell you at what listing price your home should be and not what the seller hopes in getting in return. The market dictates the value of your home. It can be a hard thing to hear when it comes to your home. It is better to be upfront then accept a listing that you know won't sell. Your agent duties are to you and not themselves.
If you are thinking of selling your home or need help finding one, contact me via email [email protected] or phone number (916) 350-0602. I am here to help. Calbre# 02009731
A bientot!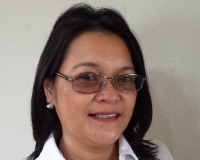 As a proud member of the Berkshire Hathaway HomeServices Elite Real Estate team, I represent one of the world's most respected brands. That means you can be assured of receiving exceptional service,....