It's nice to break up Real Estate news and listing information with good food. The recipe of the day comes form my mother in-law. When it comes to healthy eating or keeping us healthy. She is always sharing and researching. When talking with her yesterday she reminded me of how much eating clean is important. Most of us diet and binge eat which can be unhealthy for us or we exercise and counter act that with bad eating habits. So, today I decided to share a yummy and healthy recipe she shared with me. Let us know if you tried it and your thoughts.

MAKES 4 - 5 BURGERS
PREP TIME: 20 MIN
CHILL TIME: 30 MIN
COOK TIME: 8 MIN
2 EGGS - LIGHTLY BEATEN
SALMON BURGERS

1 TABLESPOON SOY SAUCE
3 GREEN ONIONS (SCALLIONS) THINLY SLICED
1/2 CUP RED BELL PEPPER - FINELY DICED
1/2 CUP BREAD CRUMBS
ZEST & JUICE OF 1/2 LEMON
1/4 TEASPOON CRUSHED RED PEPPER FLAKES
1 CAN (14 - 16 OUNCES) WILD CAUGHT SALMON
2 TABLESPOONS OLIVE OR COCONUT OIL
BIBB LETTUCE LEAVES & TOASTED BUNS FOR SERVING
(I USE SPINACH LEAVES INSTEAD OF BIBB LETTUCE)
(I DO NOT USE ANY BREAD) SERVE WITH TOMATOES
IN A LARGE BOWL, COMBINE ALL INGREDIENTS EXCEPT SALMON
& OIL, MIX WELL...ADD SALMON & STIR TO INCORPORATE
SHAPE INTO 4 OR 5 BURGERS. NOW TRANSFER TO A PLATE &
REFRIGERATE FOR 30 MINUTES.
HEAT OIL IN LARGE HEAVY SKILLET OVER MEDIUM HIGH HEAT
ADD SALMON PATTIES & COOK UNTIL LIGHTLY BROWNED &
COOKED THROUGHOUT, ABOUT 4 OR 5 MIN PER SIDE.....
ENJOY
Everyone can enjoy
They are not diet food...just good clean food
The idea is to always eat clean...
If you have a Clean/Healthy recipe you would like to share you can email [email protected] Thank you for reading and positive feed back.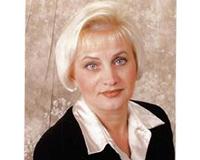 As a proud member of the Berkshire Hathaway HomeServices Elite Real Estate team, I represent one of the world's most respected brands. That means you can be assured of receiving exceptional service,....